I don't know about you, but October is one of my personal favourite months just based on pure vibes alone. The last dregs of summer have finally given up and we're finally in that small window of perfect crisp fall weather. The fallen leaves crunch under your boots (because you can wear boots now without your feet roasting). Warm drinks and cozy blankets are the norm because "gosh dang it I'm not turning the heat on yet!" Everything from the clothes to the decor comes in deep reds, burnt oranges, warm yellows, and rich browns that are all so wonderfully autumnal!
October also happens to be the one month where you can indulge in darker, spookier aesthetics without random people thinking you're a bit strange. Do you like bats? Nice! Skulls? Cool! Dressing like a European aristocratic vampire? You must just be going to an event later. Ghost tours and haunted old buildings also get a massive uptick in visitors just hoping to indulge in that spooky scary atmosphere.
If you can't get enough of that atmosphere, why not try bringing it home with you? Gothic fiction perfected the ambiance back in the 1700s and hasn't let up since. It's fixation on hauntings and the supernatural all taking place in buildings with striking gothic architecture took the literary world by storm and we still feel its influence today. This genre created the recipe for the perfect haunted house that we know and love today!
Everyone knows Dracula and Frankenstein and they are excellent gothic horror staples, but I want to give you some perhaps lesser known titles old and new to enjoy this spooky season.
Written in 1820 by Charles Maturin, this collection of nested stories reveals the tale of Melmoth, a scholar who sold his soul to the devil to gain a longer life, as he travels the world trying to pass his Faustian bargain off onto someone else.
Ann Radcliffe's novel is a quintessential Gothic romance, replete with incidents of physical and psychological terror: remote crumbling castles, seemingly supernatural events, a brooding, scheming villain and a persecuted heroine. It follows the story of Emily St. Aubert as she is imprisoned in the haunted castle Uldolpho by her aunt's new husband.
Considered to be the first ever piece of gothic fiction, Horace Walpole's 1749 novel follows Manfred's decent into madness to prevent a prophesy that describes the fall of his family's line. This work gave us the haunted house as we know it today, filled with secret passageways, talking portraits, bleeding statues and more. I should warn though, Manfred is an irredeemable protagonist.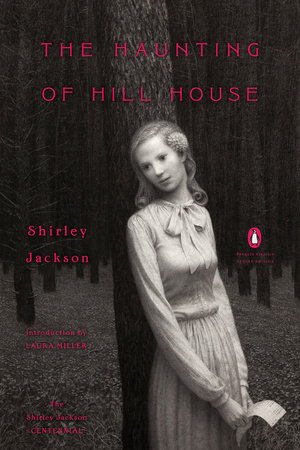 You may have heard of Shirley Jackson's 1959 novel from its recent Netflix adaptation. It beautifully continues the gothic tradition by using terror instead of horror, that mounting dread and feeling of suspense. The story explores the complex relationships between the core cast as they investigate the supernatural goings on at Hill House.
After receiving a frantic letter from her newly-wed cousin begging for someone to save her from a mysterious doom, Noemí Taboada heads to High Place, a distant house in the Mexican countryside. She's not sure what she will find—her cousin's husband, a handsome Englishman, is a stranger, and Noemí knows little about the region. As Noemí discovers, there are many secrets behind the walls of High Place. The family's once colossal wealth and faded mining empire kept them from prying eyes, but as Noemí digs deeper she unearths stories of violence and madness.